Start Your Senior
Living Journey
Take the first step
to a smart decision
Schedule a tour. Ask a question. Attend an event. Learn about our 85% refundable entrance fees. Join our welcoming residents for a meal. We'd love to show you everything that makes Moldaw unique.

explore our
Palo Alto community
Our Northern California Retirement Community
In the heart of the Bay Area in Northern California, our Palo Alto senior living community offers an upscale lifestyle that's second to none. The location of our high-end retirement community on the 8.5-acre Taube-Koret Campus for Jewish Life puts you in the center of the arts, friendship and wellness. With a community center, world-class performing arts hall, sports & wellness complex, and early childhood education center outside your door, you'll cross boundaries between generations, cultures and religions. It's a unique lifestyle that other communities seek to imitate, and that you'll get to live every day.
and meet our
fascinating residents
Even more than our ideal location, our residents and team members are what make our high-end Bay Area retirement community truly stand out from the rest. When you join our upscale community, you'll share intellectual ideas, enjoy spirited conversations and build lasting relationships.
and experience enthusiasm
with lifelong care
Moldaw is designed for individuals who want an active, independent lifestyle, with the peace of mind of knowing that extra assistance is available if ever needed. Click on the pictures below to see which different level of living suits your needs best.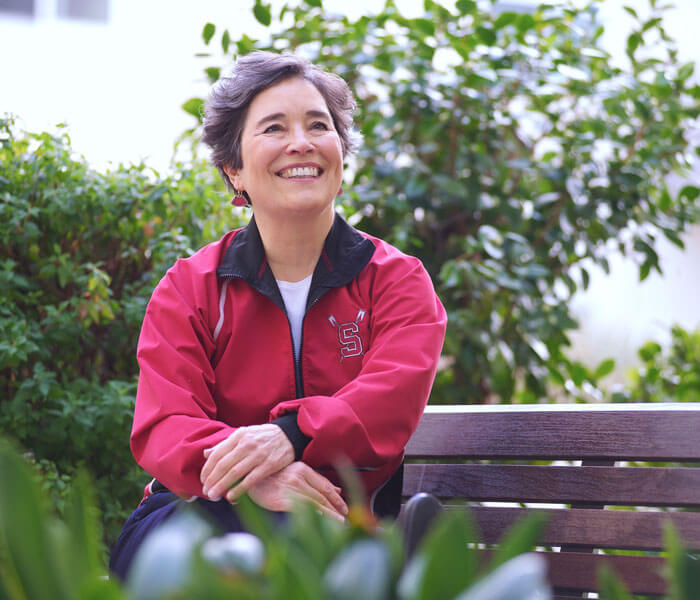 and a life beyond
your dreams
Browse the photos and videos in our galleries to see how residents are enjoying life at Moldaw. You're not just moving to a thoughtfully designed senior living residence in the heart of the Bay Area. You're becoming part of a vital, stimulating community, filled with friends you'll love spending time with, and luxurious amenities that fit your active way of life.
see what people are saying
I have lived at Moldaw for almost 5 years and love it[…] we have many activities in person, including trips, exercise classes, parties and lectures. The JCC on the same campus has a world-class gym plus a walking-running track which kept us sane during Covid. The JCC has numerous programs including concerts and lectures. My husband goes biking with his "buddies" and I walk a couple of miles a day. It is a short walk over the new bridge to Shoreline Park. We looked at all the local retirement homes. and felt this was the best.
What I love about Moldaw is that I can join so many interesting committees to enrich my life and build many friendships during these classes. In one such activity, I learned how to create memories on a collage through computer technology.
What do I want? To be alone? Sometimes. To have access to friends and activities? Sometimes. Get both or either here at Moldaw. Close the apartment door--soundproof and warm. Open the door to more activities: Lectures, exercise, song, short story reading group. Wait--there's more! What a relief that I chose to live here at Moldaw and am not in my old house, and lonely ,and certainly without access to help should I need it. Don't wait too long! You'll want to be able to enjoy all this community has to offer.
It has been a pleasure to work with Stacy Guthmann at Moldaw Residences. From our first meeting with her, she has been so welcoming, cordial and attentive to our questions & needs. We especially appreciated Stacy's respectful approach as we considered joining Moldaw, giving us the time and space to finalize our decision. Now that we are living at Moldaw, Stacy continues to promptly address our inquiries & makes our stay at Moldaw so enjoyable.
Throughout the months I have known Stacy [Marketing & Sales Director], she has impressed me not only with her responsiveness, professionalism, and attention to detail, but with her genuine warmth and friendship. My family and I agree that her service to us has been extraordinary.
On our first meeting, Stacy [Marketing & Sales Director] was warm, welcoming, and invited us in. She provided in-depth information in a persuasive but honest way, patiently answering our overly-abundant questions. When she didn't know the answer, she promised to get back to us and did so quickly. Never ever did it feel like Stacy was simply making a sales pitch. Then, when we were starting to get enthused, we suddenly hit an unexpected financial barrier to entering Moldaw. Undeterred, Stacy found a creative solution that worked. [...] Without her, we would not have moved into Moldaw Residences.
The staff at Moldaw, led by sales and marketing director Stacy, have been outstanding in working with me and my mom as we plan her move from the east coast to Moldaw. They have been very caring, open and accessible as we work through this next step. Also, I'd like to thank Sarah, the logistics coordinator, and Danielle, who also have been super helpful and understanding.
The process created by Stacy Guthmann for our transition from a large home to Moldaw Residences was very professional. She addressed our concerns and questions with care and understanding. Her guidance made the move much easier for us. She was always a step ahead of us which gave us peace of mind. Moldaw has turned out to be an excellent choice for us. The residents have been most inviting and inclusive. There are many activities to chose from, such as lectures, music programs, day trips, holiday celebrations, exercise programs etc. We feel fortunate to have this facility in our neighborhood which has allowed us to remain in our community.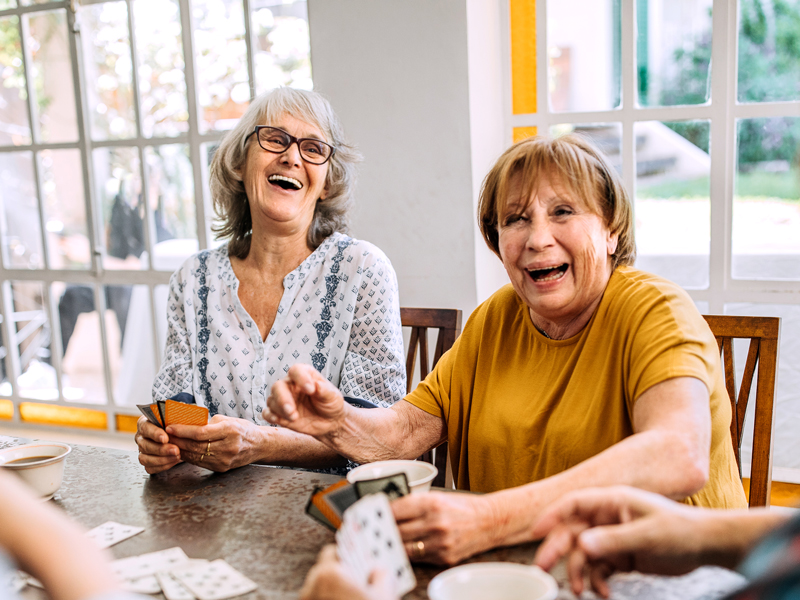 The best way to learn about life at our vibrant community is by attending one of our enriching events. Choose from a wide range of options, from educational seminars to concerts to campus tours.

and everything you
can imagine
From concerts to lectures to gourmet dining, Moldaw offers much more than a place to live. We invite you to arrange a visit and come see for yourself. You'll soon discover that Moldaw isn't just retirement living. It's so much more.