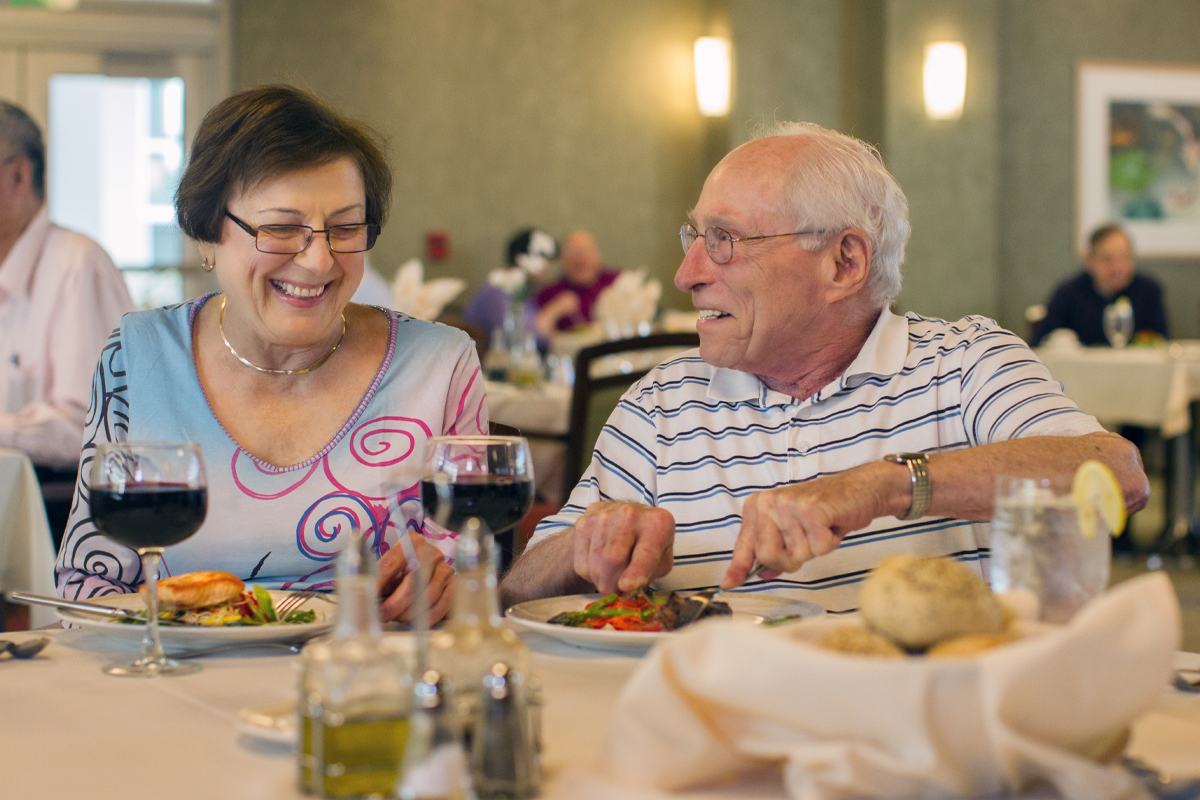 savor the best of the
Bay Area
When it comes to fine entrees created by our chef, you can be sure of an elegant, flexible dining experience, with menu options that offer the best of our beautiful and bountiful Bay Area's locally sourced, fresh and seasonal produce.
So pull up a chair, join friends at the table, and tempt your palate with restaurant style meals that are always distinctive, delectable and delicious. Below you'll find sample menus to give you a taste of the mouthwatering chef-prepared feasts you have to choose from.
sample senior
living menus
A La Carte Dinner Options
Chef Selected Culinary Pleasures