onsite concierge-style
therapy services
partnering with a
national rehab leader
Moldaw Residences is proud to partner with EmpowerMe Wellness, a national leader in rehabilitation services, to offer expanded resident services in integrated wellness through the EmpowerMe Wellness program.
EmpowerMe Wellness is an onsite concierge-style therapy program designed to help promote independence for residents by offering individualized care and access to our specialized programs with physical, occupational and speech therapists, which include three touchstones:
Education
Fitness and wellness
Rehabilitation
We understand that everyone has a personal mission to live life to its fullest, to be as independent as possible, to age with dignity and grace, and to have the ability to do the things they love. An industry innovator, EmpowerMe Wellness has over 30 years of serving the full continuum of care, offering deep clinical resources with proven outcomes and a record of excellence through personalized care.

customized therapy
for great outcomes
With EmpowerMe Wellness, each resident will have an individualized treatment plan to address their rehabilitation needs, and to help them achieve their optimal level of function.
The integrated wellness services offered by full-time, onsite therapists include:
Vibrant Living, a fitness and wellness program designed to keep residents healthy and active for enhanced independence and quality of life. It may include working with a personal trainer, or group exercise classes such as better balance, yoga, massage therapy, therapeutic movement, tai chi, total body stretch or other specialized exercises
Wellness lecture series on a range of topics, from heart-healthy living to bone and joint health to brain fitness
Complimentary assessments and screenings such as home safety, gait analysis, fall risk, posture, balance and mobility
Living Well, a monthly newsletter with healthy living tips, news and ideas
rehabilitation in the
comfort of your home
The Hospital to Home Program is committed to improving transitions for Moldaw residents. This program is designed to prevent rehospitalizations, and to improve quality of life and resident outcomes. It focuses on the psychosocial aspects of care transitions, medical needs and individualized rehabilitation needs, including caregiver training. Returning to a home setting to receive care after hospitalization is an important option for our residents.
Our Hospital to Home Program uses an interdisciplinary team approach led by physical, occupational and speech therapists, and including hospital staff, physicians, nurses, pharmacists, rehabilitation practitioners and assistants. Scheduling and communication of treatment goals and approaches will be shared by all disciplines. Treatments will focus on restoring lost function and maximizing independence in the resident's home and community.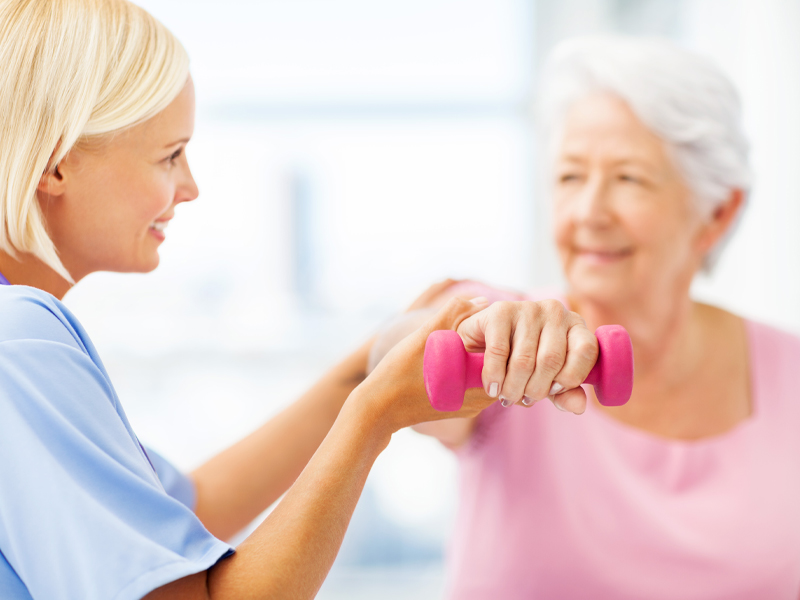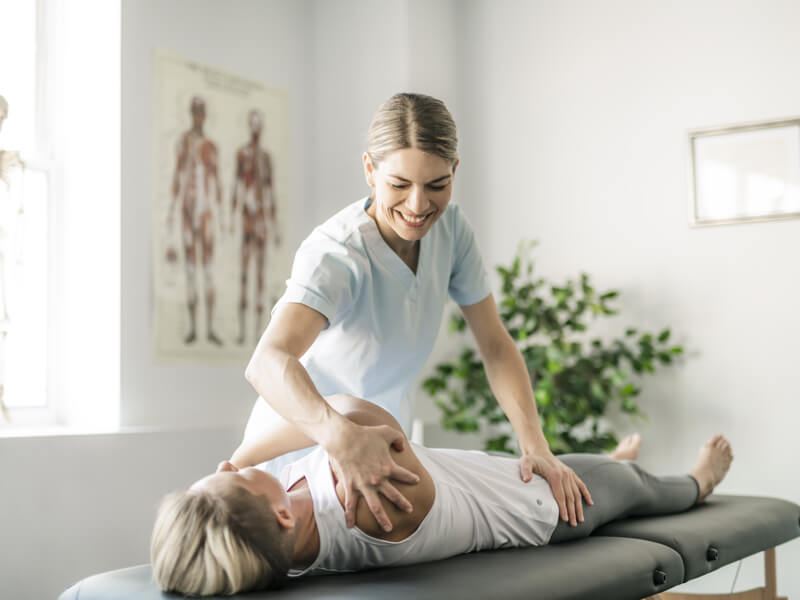 Meet the Director of
Rehabilitation
Reema Khanolkar is the Director of Rehabilitation at Moldaw Residences and a licensed physical therapist. She is a 2003 graduate of Maharashtra University of Health Sciences, India, Physical Therapy Program, where she graduated with a Bachelor of Physical Therapy and was awarded the Best Intern Award.
Reema is a Bay Area native and has 18 years of experience in a variety of settings, including outpatient orthopedics, inpatient care, assisted living and skilled nursing. She is a specialized therapist in pre- and post-surgical orthopedic rehabilitation, balance and gait analysis, Parkinson's Wellness Recovery, and manual therapy techniques.
Reema has a competitive background in pageantry and has won several international titles and awards. She has represented the United States at Mrs. India Worldwide in Greece and has been featured on the cover of Lifestyle Magazine's October 2018 and August 2019 editions. Reema enjoys traveling, fashion modeling, music and spending time with her family.
Want a one-minute overview of life at Moldaw?