our intergenerational
retirement community
everything, right on your doorstep
Located on the Taube Koret Campus for Jewish Life, Moldaw is a unique intergenerational retirement community that welcomes people of all faiths, cultures and backgrounds. Moldaw shares a town center with exciting, engaging neighbors, from a 370-seat performing arts center to a full-scale fitness center to an early childhood education center. With its wide range of intergenerational and multicultural experiences, there's no other high-end senior community quite like Moldaw.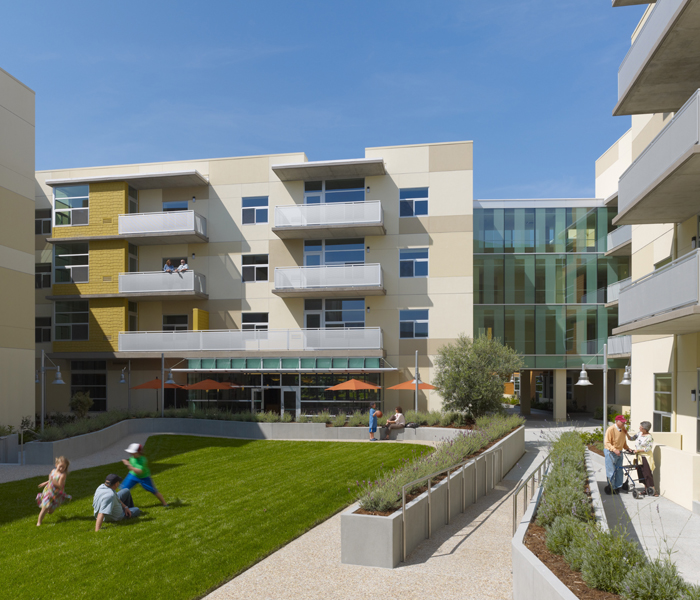 Here at Moldaw, you'll find senior living with a rich diversity of possibilities. From culture to fitness to friendships, everything you'd ever want to experience is a short walk away. It's so much more than typical senior living.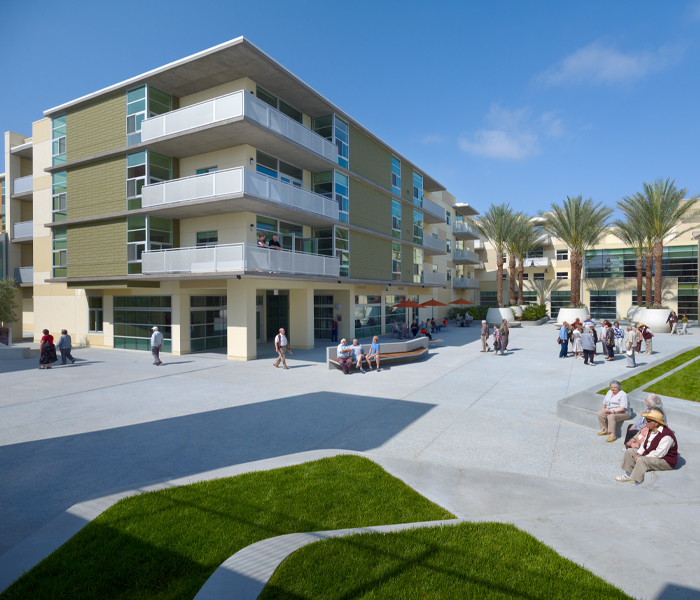 The Taube Koret Campus for Jewish Life is a welcoming, innovative, intergenerational destination where individuals and families live, learn, play and connect. The design of the Taube Koret campus reflects its deep, historic roots. References to Israel's architecture, the 12 tribes of Israel and Israeli regional flora give this collaborative initiative, founded in 2001, its unique character.
This state-of-the-art, 30,000-square-foot center features a gymnasium, a swimming pool and indoor water park, pools, fitness training, yoga classes and a lounge.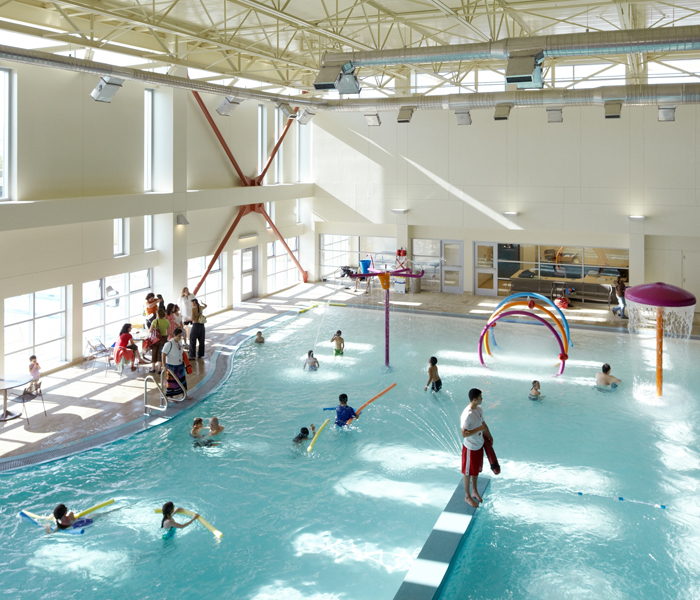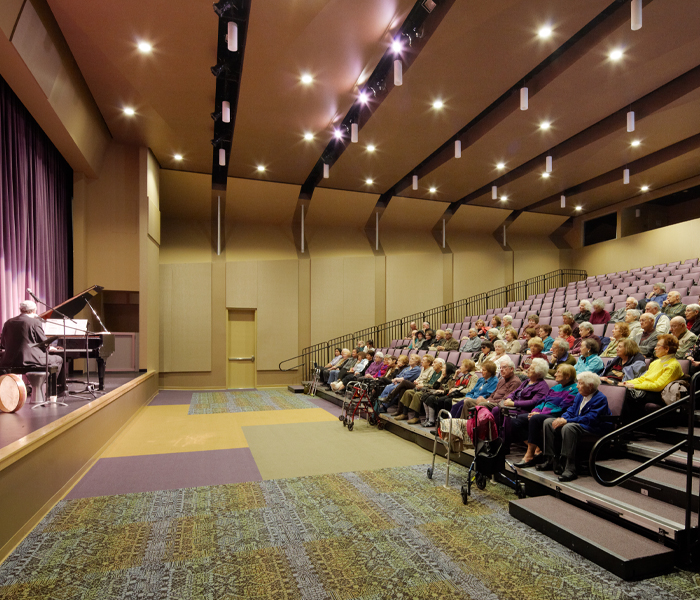 Enjoy year-round performances and lectures by established and upcoming writers, musicians, dancers, artists, actors and educators.